This army as pictures is not strictly codex 13th. 13th cannot have deaddies and scouts.
So this leaves the option open for anyone interested to either use these are a normal space wolf force (ignoring the 13th logo's emblazened all over them) or actually field just the appropriate mini's as a 13th Company. From experience the Storm Claws combined with the telaportation of the Rune Priests make for an amazing assualt unit.
Logan Grimnar
Deaddies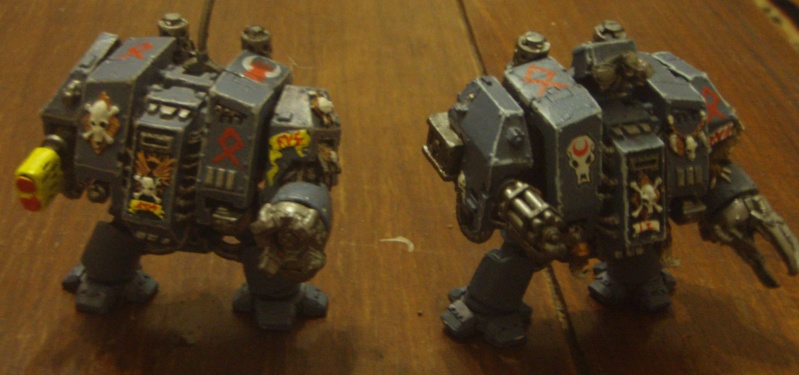 Rune Priest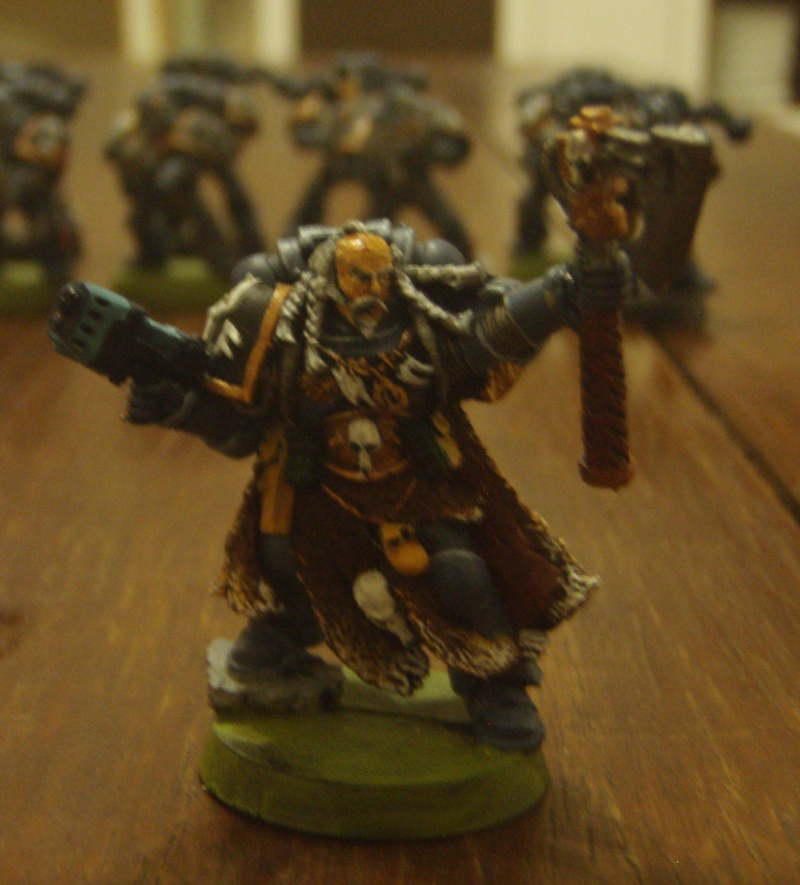 Grey Slayers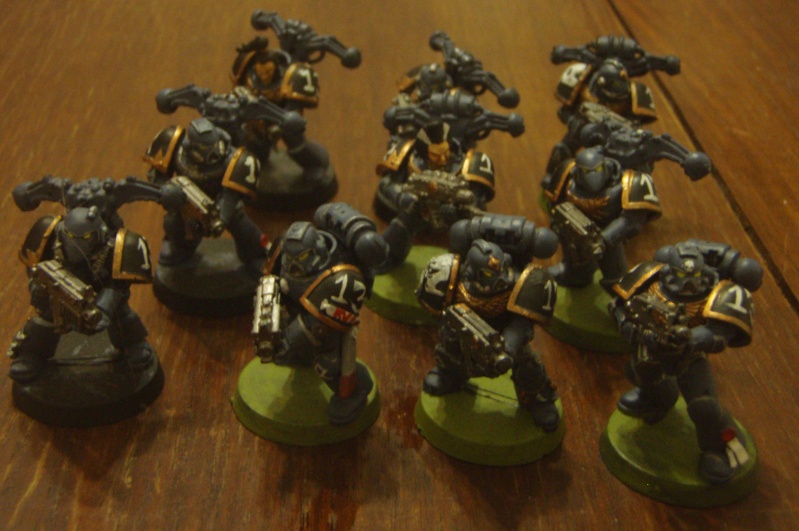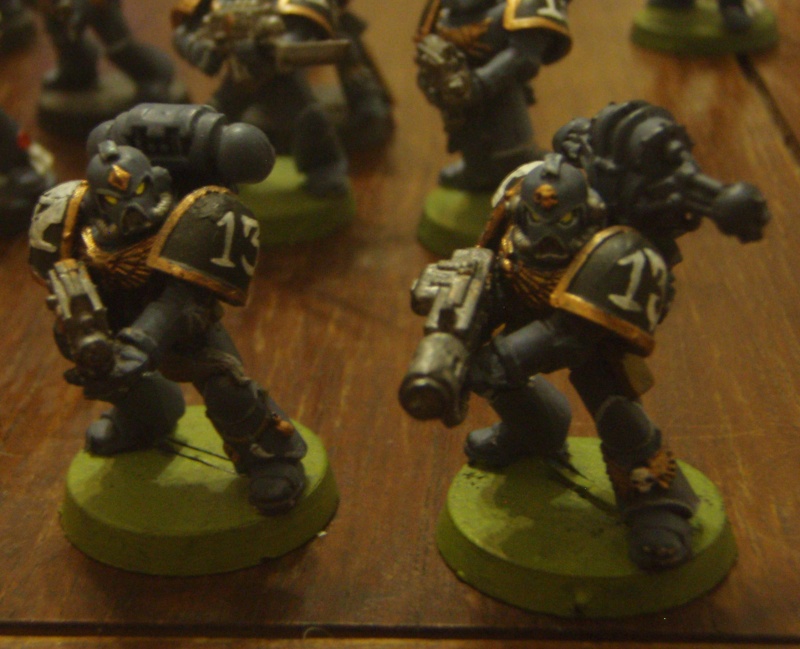 Storm Claws
Ok check these dudes out. Well and truly OOP rouge trader era Space Marine Scouts. These were made for the 13th I swear! (even though the 13th wasnt a glimmer in any GW staff members eye back then).
I like the random weaponry... Punch daggers, las weapons, bolters and yes a looted Shuriken Catapult.
Close up of a Wolf Pelt wearing Scout with a captured Eldar Weapon.