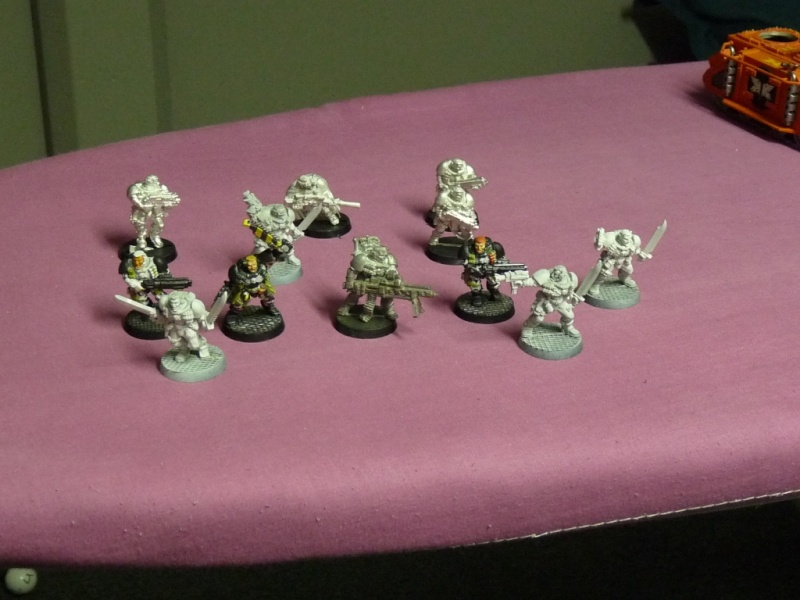 The whole gang, mostly unpainted.
Note the double-sword conversons (cut-down power swords to look like large machettes) and some original necromunda uzi-lookalike autopistols.
There are also some un-modified scout models towards the back with bolters, sniper rifles etc which would fill-out a decent gang of varied models.
The intention was/is for:-
- Juves to have double swords (or assault weapon combinations) and plain trousers;
- Gangers to have various weapons (mostly ranged shooters) and black/grey/white urban camo trousers
- Gang leader, heavyweapons and other top-tier models to have black/
orange
/grey/white urban camo trousers
Now if i could only get back into painting/completing this gang. Alternatively, offers to purchase the gang will be considered...