Ok short game (1 hour).
Only really turn had and we called it a draw (although I think Chris had a heavy upper hand to be honest).
This was more a tester of rules and highlighted some good points.
I would like a bigger table next time as some units seemed to be rendered pointless.
For example, normal troops seemed engaged in battle at the same time as Jump troops etc due to short distances between units.
The lines advance.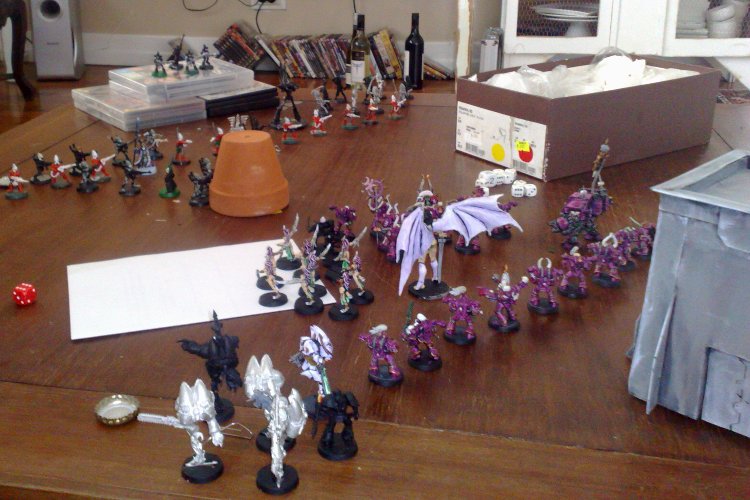 The lines clash.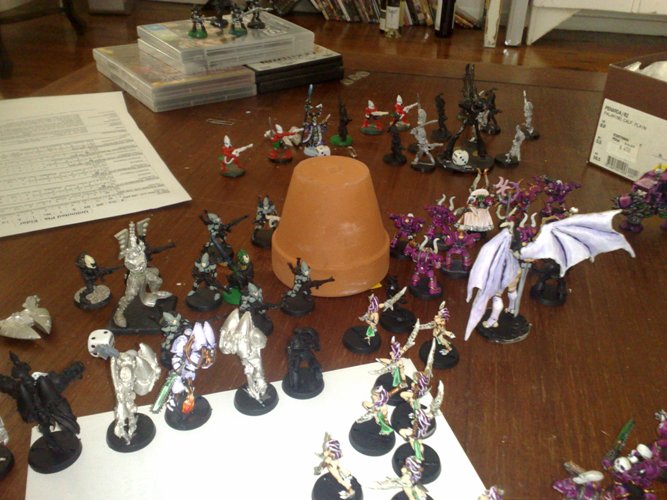 Yes thats my topless dreddy. Shreadded by a lucky combination of rolls for Chris and poor ones to me.