Well my work on my Sophie Daemon is well under way.
A few touch ups on the main body and then the wings and she will be done.
I dont have massively high standards as I know what I can and cant achieve

But I am happy with her and the scheme.
Sorry again for the photo's. Camera Phone.
Sophie (by Reaper)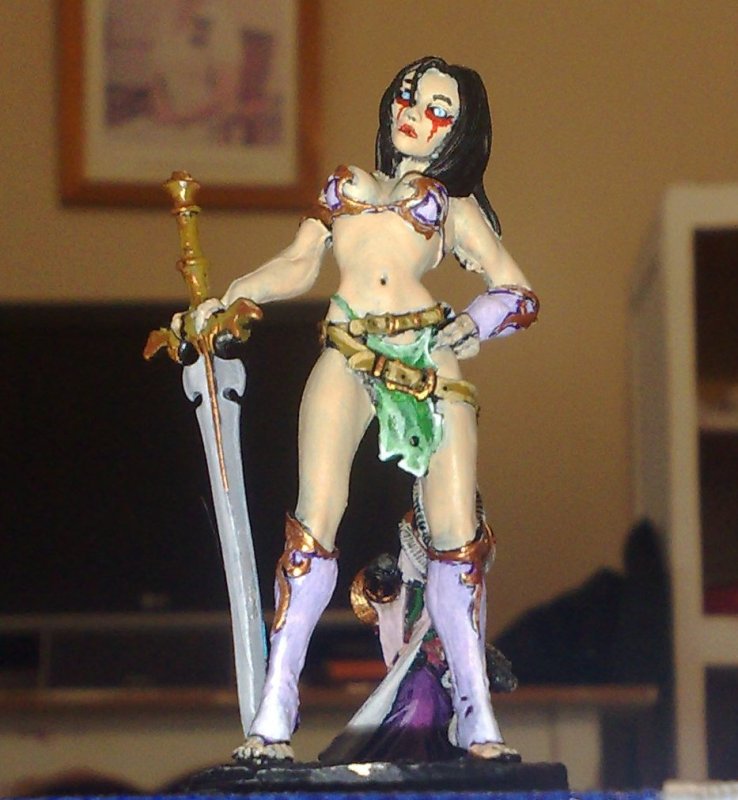 Girls night out. Happy with the way these mini's tie together.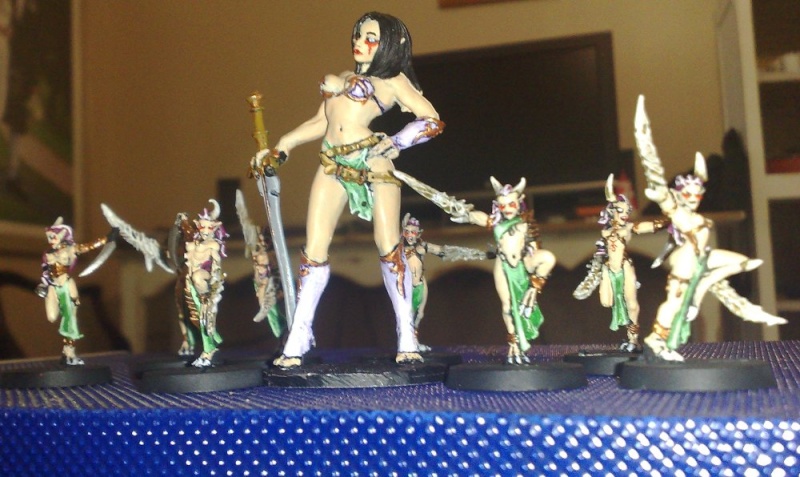 The army so far. Next step, raptors and a predator.