Ok so in response the red being to "Khorne" like for a Slaanesh army I have tried a different colour.
Here it is next to the other two...
Now before you ask "why green"...
1. I was originally planning to do the claws this colour but decided on a more natural look.
2. I didnt want "just another unit of pink daemonettes".
3. The reason I wanted the claws green was to get a good army consistancy but I think this still achieves it.
Here she is next 2 a couple of other special units to demonstrate the cohesion. I think while not looking identical in scheme they work well together.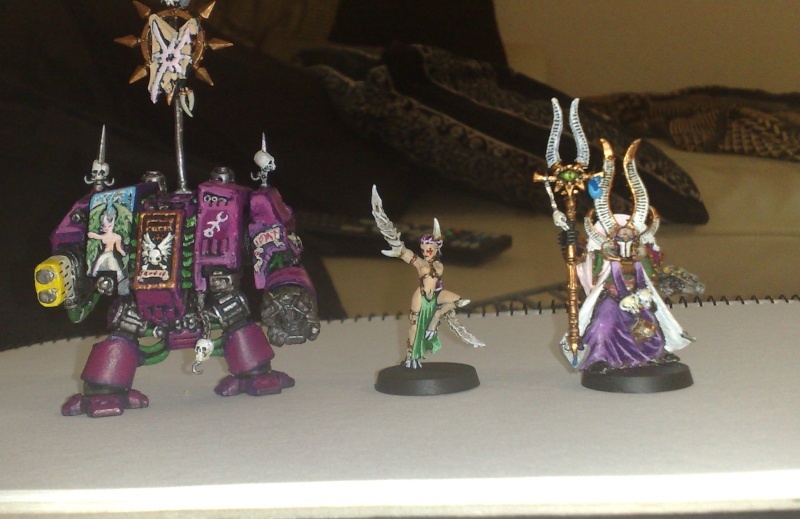 Anyway thoughts and comments always welcome.
Angus